Basic Qualities to Look for in Yoga Teacher
A good yoga teacher is someone who cannot just teach you the right asanas but also kindle the enthusiasm within you; this is exactly when you look out for the right yoga teacher. In addition, it would help if you searched for someone who is committed and works tirelessly towards the prosperity of his students. While every teacher has the unique qualities that would set them apart, some qualities are essential. Here is a quick low-down on the five qualities to look for:
In-Depth Knowledge
As a teacher, it is imminent that the yoga instructor must have expansive knowledge about not just about the asanas but also the yogic way of living. It is, for this matter that though you may find few instructors who not only focus on teaching one style but are also well versed with the yoga philosophy and other traditional practices. Yoga is, after all, a deeply physical endeavor which means the injury is an inevitability at certain points. But how do you overcome that? Well, that depends on the brilliance and efficiency of the yoga instructor that you are training under.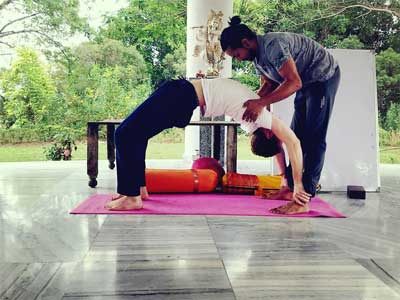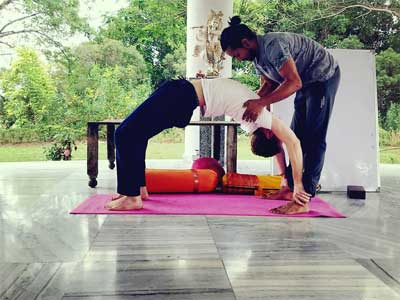 Passion For Teaching
Passion is a fundamental driving force that distinguishes between a good teacher and an average one. A passionate yoga instructor will not just teach you the mere asanas but also focus on offering holistic the simplest and most complicated details with regard to the Yog-Shastra. They will never be irritated, and in fact, my instructor is always looking forward to the numerous questions I have. She patiently explains every minor detail that I would want to know and never has shown displeasure even if I was encroaching on her personal time. It is a passion of this kind that truly distinguishes teachers of the top order.
Patience
The moment you talk of a yoga instructor, suddenly an image of someone with a smiling disposition, someone who is always speaking sweetly, and someone who is calm springs to your mind. They all point to this fundamental quality, i.e. patience. Yes, my teacher's patience has played a crucial role in how well I learned my art form. The calm and cool approach ensured I never had any inhibition and could ask her the same thing as many times as I needed till I mastered it.
Organization Abilities
Well, a teacher is not just passionate and patient but also a skillful organizer. He or she must have the ability to manage the entire class with dexterity without losing control or focus. My instructor not only manages her time and the gamut of many different elements she had to teach us but also keeps enough free time for interaction with students and forming deeper bonds with her students.
Conclusion
Alakh Yoga is a famous school of Yoga in India, we believe these are some of the fundamental qualities of a yoga teacher that are absolutely indispensable for them to become great instructors. We constantly motivate students to have these qualities while they are participating in our 200 Hour Yoga teacher training in India to become yoga teachers.