Yoga is an ancient practice used for centuries to help people achieve physical, mental, and spiritual health. It combines various physical postures (asanas), breathing exercises (pranayama), and meditation designed to help bring balance and harmony to the body and mind. Yoga is beneficial for overall well-being as it reduces stress, encourages relaxation, increases strength and flexibility, and enhances focus and concentration. Alakhyoga offers Holistic Wellness Yoga Retreat Packages and Yoga Alliance USA-accredited Yoga Teacher Training Course, which include modules on emotional unblocking, and naturopathy detox techniques. With the right understanding of the self, anyone can benefit from the practice of Yoga which will promote both mental and physical well-being.
Why yoga in Bali?

Bali is known for its beautiful landscape and culture making it the perfect backdrop for Yoga Teacher Training. With stunning beaches, magnificent mountains and lush jungles, and majestic temples you can immerse yourself in a stunningly beautiful and spiritual environment while learning the importance of yoga asanas and meditation techniques. Not only will you live with a new outlook on yoga but you will also gain significant insights, into the culture of Bali, its people, and its unique history. All of these combined make it an unforgettable experience that is sure to enrich your life.
The local environment provides an abundance of opportunities to deepen your practice like attending yoga retreats and exploring the natural beauty of the island. Bali is a great destination to revitalize your practice while enjoying the stunning views of the beaches and jungles. With so many options, you can find a yoga retreat that suits your needs and helps you develop your skills. When you stay in Bali you will be surrounded by people who journeyed here to practice yoga, join the magnificent workshops and make unforgettable memories. The culture of Bali is one that supports meditation and Yoga.
Course Structure
To give you a high-quality training experience, we provide an amazing program of yoga poses and poses that goes well beyond the minimum standards set by the Yoga Alliance. Our approach to yoga as a healing, spiritually enlightening practice and instruction is centered on yoga asanas.
Asana Practice & Theory in Hatha, Vinyasa, and Yin Yoga
Vipassana/Anapana Meditation
Active Meditations & OSHO Active Meditation Practice
Classic Pranayama & Breathwork for Healing
Compassionate Sharing
Yoga & Self Development
Yogi & Taoist Cultivating, Circulating & Sublimating of Energy
Anatomy and Physiology
The 6 Yogic Purification Techniques (Shatkarma)
The 8 Limbs of Yoga of Patanjali
Yamas & Niyamas
Overview of Yoga History
Meditation & Self-inquiry
Basics of Sanskrit
Introduction to Ayurveda
Energy Body Structure
Tantra & Yoga
Shankhaprakshalana Practice (Optional)
Breathwork – Samma Karuna So Ham Practice
Mantras & Mudras
The Art of Teaching – from the Mind-Intellectual to the Heart-Intuitive
Truth and Correct Understanding in Yoga (How to Interpret the Sutras)
Yoga & Business
Yoga & Nutrition
Why Alakhyoga?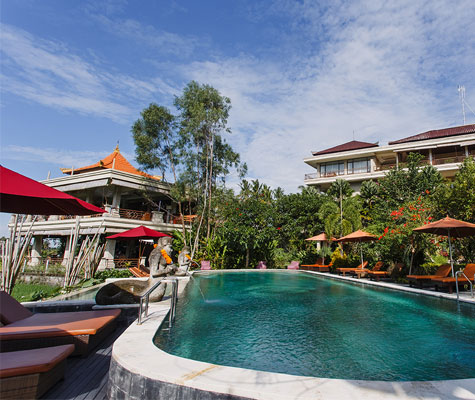 Alakhyoga offers a comprehensive Yoga Teacher Training program that provides an opportunity to practice learning and absorb the ancient tradition of yoga. Alakhyoga offers a professional Yoga Teacher Training program that gives you the skills and confidence needed to start teaching safely and effectively in any style. Alakhyoga offers different styles of asanas practice, meditation, yoga, pranayama, mantra chanting, anatomy, etc. Alkahyog provides holistic therapy like chakra meditation, self-healing, detox naturopathy, and yoga retreats. It also covers topics such as healthful alignment principles, anatomy for yoga teachers, energy for personal practice, or teaching classes infused with energy-based sensations.
100-Hour Yoga Teacher Training Course in Bali
The School is certified by the Yoga Alliance, USA, and Yoga Alliance International. The 100-hour Yoga Teacher Training course in Bali is designed for those who want to become certified yoga instructors and teach classes at the studio. With this program, students will learn how to lead classes with confidence and skill while deepening their personal practice along the way. The curriculum covers topics such as anatomy, alignment principle, sequencing techniques, and more all within a supportive group setting that encourages learning through discussion and hands-on experience. This course will also include sessions on Detoxification, Kriyas, Pranayama, Meditation, Yoga Nidra, etc.
Participants who successfully complete this 100-hour Yoga Teacher Training Course will receive a certificate that allows them to be certified with the Yoga Alliance as a Registered Yoga Teacher.
200-Hour Yoga Teacher Training Course in Bali
The School is certified by the Yoga Alliance, USA, and Yoga Alliance International. The 200-hour Teacher Training Course in Bali provides an introduction to anatomy, philosophy, and conventional yoga techniques and explores how the body moves during practice. It also covers the history and philosophy of yoga. Participants will delve deeper into poses to learn alignment principles that develop strength and flexibility in their own bodies whilst gaining the skills needed to tailor classes for each unique student's needs. They will also explore pranayama(breathing) techniques and meditation practice to help them access more subtle awareness.
Yoga Detox Retreat
Alakhyoga offers a unique YTT course in Bali, Indonesia. The retreat takes place in a stunning natural location surrounded by a lush green landscape. Participants will have the opportunity to immerse themselves in a dedicated practice of classical Hatha, Ashtanga Vinyasa Flow Yoga, aligning physical, mental, and spiritual aspects of yoga. This course includes 2 weeks of daily classes led by experienced instructors around the world. Topics covered include pranayama(breathing), meditation, postures(asanas), philosophy, anatomy and physiology, Ayurveda, chanting, and mantra; and guided group discussion on various aspects of yogic lifestyle integration.
By the end of the program, students will have developed a deep understanding of classical Hatha Yoga along with all essential skills required to successfully deliver instruction-based classes.
Upcoming Dates – Yoga Training Course in Bali
Starting from 2500 USD | 23 Days | Bali
Apply Now
Dates
Single / Shared
(Superior Room)
Single / Shared
(Deluxe Room)
Single / Shared
(Sidhi Suite Room)
Register Now
01 Aug – 24 Aug 2023
$3000 / $2500
$3690 / $2800
$3600 / $3100
Apply Now
27 Aug – 19 Sep 2023
$3000 / $2500
$3690 / $2800
$3600 / $3100
Apply Now
Daily Schedule (Subject will change every week)
| | |
| --- | --- |
| Time | Schedule |
| 6:30 am to 8:30 am | Ashtanga Vinyasa Flow (Led class and self-practice) |
| 8:40 am to 10:00 am | Breakfast |
| 10:00 am to 11:30 am | Anatomy / Physiology |
| 11:30 am to 1:00 pm | Yoga Philosophy/Meditation |
| 1:00 pm to 2:30 pm | Lunch |
| 2:30 pm to 3:50 pm | Alignment/Theory classes |
| 4:00 pm to 5:30 pm | Hatha Yoga / Restorative Yoga / Hip Opening /Jump Back / Back bending |
| 7:15 pm to 8:15 pm | Dinner |
| 8:30 pm to 9:30 pm | Night Meditations / Films on Yoga |
| | Saturday Half / Sunday Full Day Off |
Our Accommodation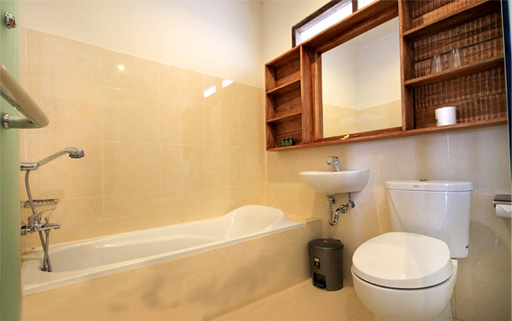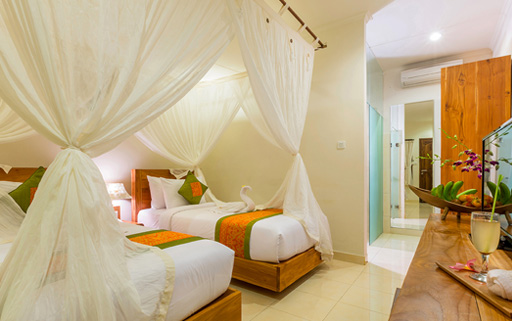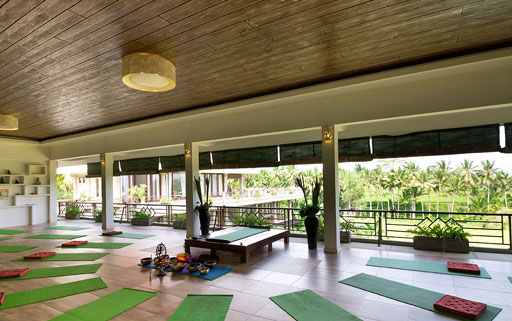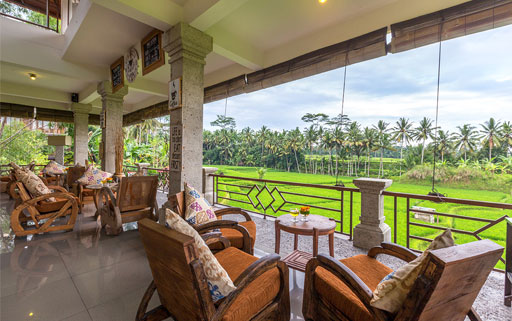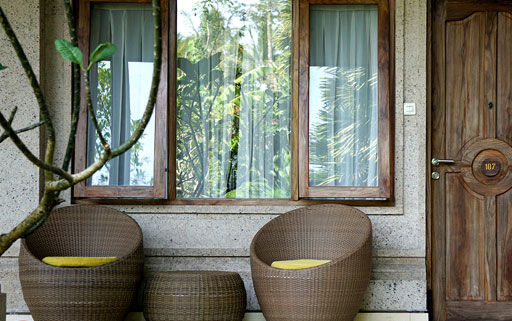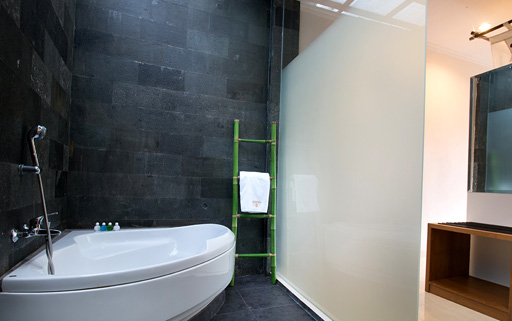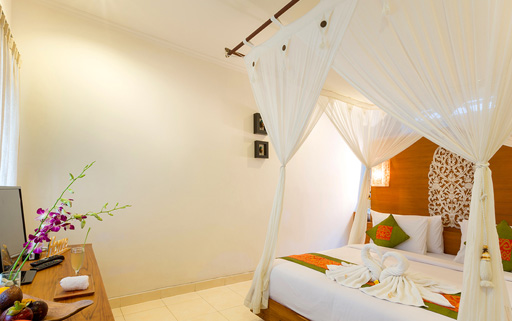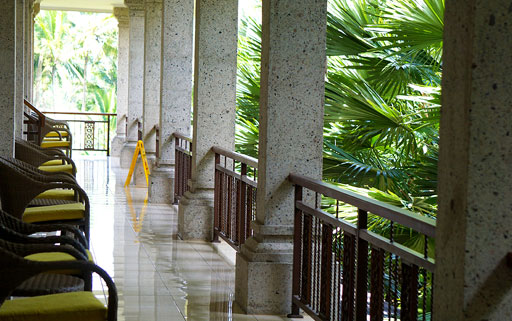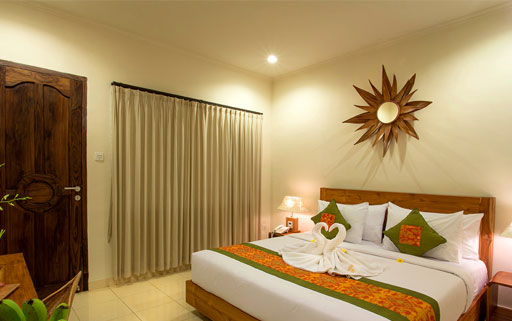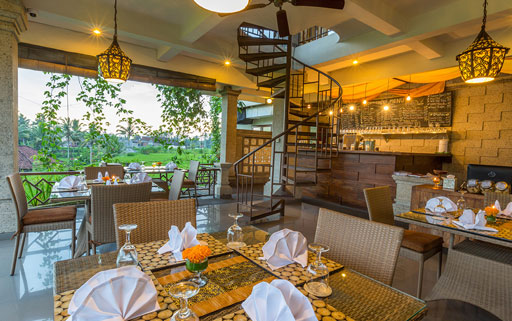 FAQ
1. What kind of Certification will I receive?
Upon successful completion of the course, you will receive a YTT Certificate recognized by the International Association of Yoga. You may also pursue additional accreditation such as Registered Yoga Teacher.
2. How long does this course take?
YTT course spans 8 weeks with intensive training.
3. What kind of experience do I need?
You don't need any experience this course is suitable for any level of practitioners who wishes to deepen their practice and understanding while preparing to lead others on their own journey towards improved well-being through yoga.
4. Will you provide accommodation?
Yes, accommodation will be provided. Terms and conditions apply.
5. What other facilities do you provide?
For the residential plan, we provide a completion certificate, vegetarian meals, wifi, and a training manual along with Bags and T-shirts.
For non-residential plans, we provide a completion certificate, training manual, Bags, and T-shirts.