Best Drop-In Yoga Classes In India – Experience The Yogic Culture
For those who wish to learn more about yoga outside of the normal courses, drop-in sessions are the most effective approach to studying and making use of their spare time. Alakh Yoga is among the few best drop-in yoga classes in India where yogis from all over the world come over for drop-in yoga sessions besides our famous 300 hours and 200 Hour Yoga Teacher Training in Rishikesh, yoga detox retreats and wellness programmes. Rishikesh, being an idyllic yoga centre set in the bosom of the majestic mountains and lush green valleys, offers a major aesthetic and spiritual environment for the practice.
Our drop-in classes are designed to invigorate your body, mind, and soul. Every lesson begins with a spiritual chanting of Mantras to evoke the Universe's blessings upon you, setting the transcendental tone for the entire programme. Mantra chanting has been shown to increase concentration and self-reflection, resulting in mental peace.
Drop-in Yoga Sessions At Alakh Yoga – Rejuvenating The Soul
Every requirement will be met by our highly skilled and experienced Yoga Gurus who will pay close attention to you and aid you with your posture, alignment, and breathing patterns. They would also be happy to answer any questions you may have about their services. The primary focus of these drop-in sessions will be on a variety of Asanas (yogic postures) that are associated with the Hatha, Ashtaanga, and Vinyasa styles of yoga, respectively. In addition to providing well-informed analysis and demonstrations on each Asana, our Gurus will provide the ideal environment to regulate your tension and tame your rambunctious mind.
Beyond the physical practice of yoga, an important emphasis will be placed on Pranayama, or the intentional regulation of your breathing pattern, during the class. In order to ease your senses and calm your body, our Gurus will guide you through the process of correcting your breathing style with the use of Guided Meditation after practise. Drop-in sessions at this Yoga School in Rishikesh are guaranteed to leave you feeling revitalised, unwound, at one with yourself, and joyful after they are completed.
What Makes Alakh Yoga School In India Different
Traditionally, Yoga in India has meant harnessing the healing powers of Mother Nature, which is exactly what we do here at Alakh Yoga. We assist you in improving the quality of your yoga practice and strengthening your connection to higher consciousness. We are distinguished from other yoga schools in Rishikesh by our daily morning yoga lessons, morning meditation classes, mantra chanting, yogic kriyas (yoga detox), and holy fire rituals, to name a few things that distinguish us from the competition. Besides, the following factors also make us unique.
Tradition- We practise ancient traditional yoga from the Himalayas, which we call "Himalayan Yoga."
Area- We are located in a tranquil, serene, and picturesque area of Rishikesh. We are surrounded by nature.
Location- We are located on the banks of the Ganga River, hence we are known as "Lap of Mother Ganga."
The Himalayan Jungle – The jungle is located close to our campus.
Our curriculum offers both practice and theory.
Trainers – We have experienced trainers in the field, all under the supervision of a very prominent Yogi.
Courses- We provide a wide range of significant courses of Yoga and meditation.
Our record- Up to this point, our school has trained a large number of yoga teachers from all over the world.
Spirituality- We adopt spiritual practices in our training.
Kriya training based on Kundalini principles – Our primary goal is to awaken the latent energy inside the learners.
Yoga as a holistic practice- This is one of the most beneficial courses we provide.
The Best Drop-In Yoga Classes In India – What You Learn
Alakh Yoga offers drop-in yoga classes seven days a week with varied yoga practices such as pranayama, traditional hatha yoga, ashtanga vinyasa, vinyasa flow, beginner yoga, meditation, etc.
Hatha, Ashtanga, Kundalini, Pranayama, and other yoga styles are available on a daily basis.
Sound headlining, reiki, and music therapy group sessions are also available.
On a monthly basis, Alakh Yoga provides free silent meditation and satsang.
The major practice that you should try here is Kundalini yoga.
Not to be missed is Yogi Vishnu's free satsang and question-and-answer session.
Ayurvedic treatment is available, as well as doctor consultation.
The major events are a spiritual film and a women's group programme.
Your energy will shift after participating in a kirtan and chanting session.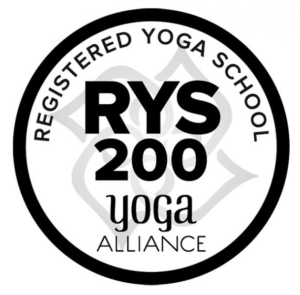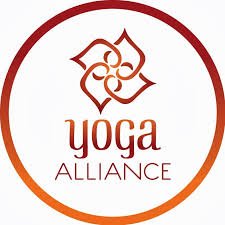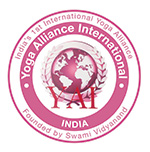 Experience The Yogic Culture Curriculum
Pranayama
According to this concept, 'With correct breathing, you will be able to prevent all diseases'. There are various types of breathing practises in yoga, which some people are unaware of. Our trainers help students adjust their breath so they can use their lungs in the breathing exercises which can help the student cure various diseases by breathing only in the pranayama. We also do mudras, Bandha (lock)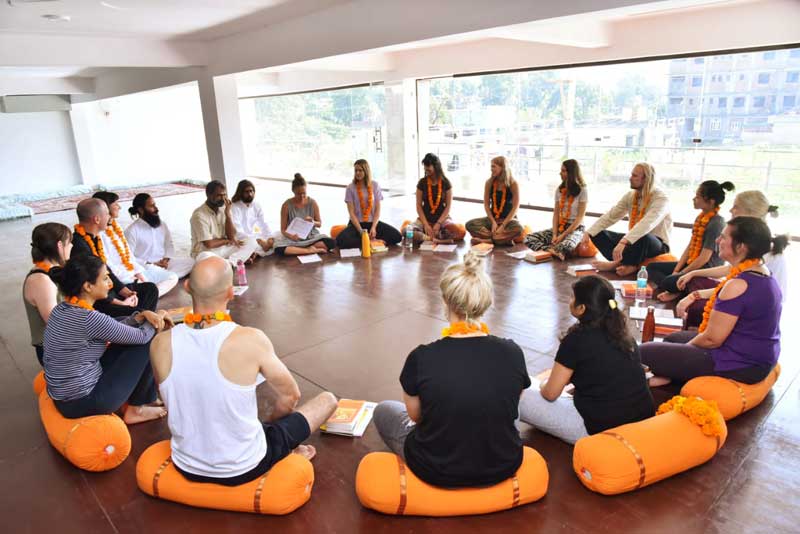 Hatha Yoga
Our drop-in hatha sessions are alignment classes where students practise asana according to their bodies. God has given each of us a unique body structure, and it is our duty to care for it properly. It is important to understand your body in order to get the most out of your yoga practice.
Yoga for Newbies
Alakh Yoga Class also offers introductory yoga. Our yoga classes include asana, pranayama, and relaxation. Beginners can take a few lessons with us to learn about their future yoga path. Our yoga gurus provide fundamental guidelines and techniques to help new yogis feel more comfortable in their practice and more encouraged to continue their yoga journey. Every day during class, yogis stretch, strengthen, and relax in order to prepare new yogis for more strenuous practices.
Vinyasa Flow
This class combines Hatha Yoga and Ashtanga Vinyasa. Not to worry if you don't want to practise the same series in ashtanga vinyasa. We present a modest ashtanga vinyasa version with several intriguing sequences to keep you alert in the practice. Although the teacher will give a sequence according to the practitioners' level and needs. Our trainers design the sequences and adjust them daily to meet the needs of the practitioners and to help them improve in knowledge and creativity.
Ashtanga Vinyasa
Ashtanga vinyasa is Krishnamacharya's fixed design series. This series is fun and hard with many asanas. Our yoga teachers in Rishikesh prepare this series regularly. In our Ashtanga drop-in courses, we perform the fundamental Ashtanga series in two days. The remaining time of the day is spent in preparing.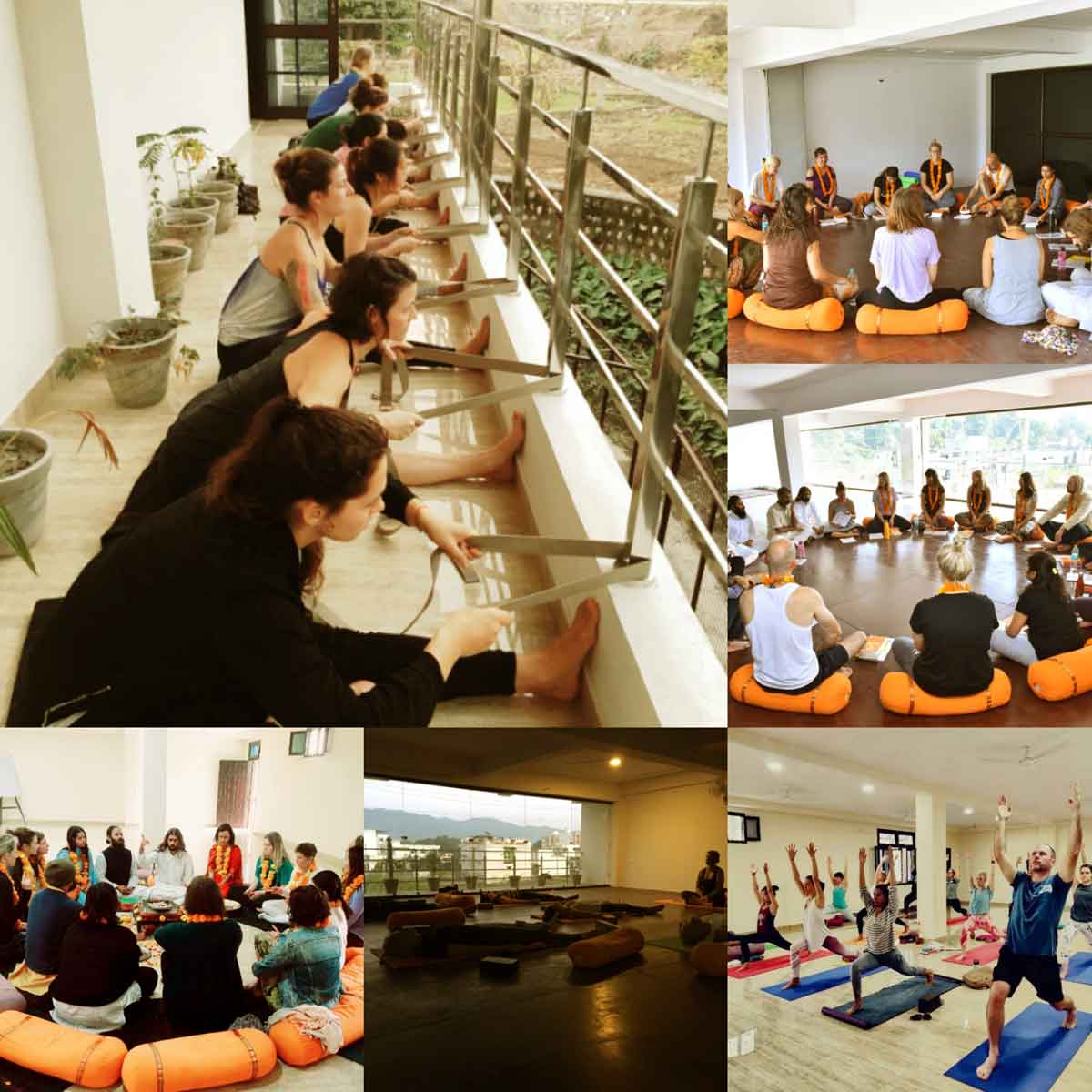 Upcoming Dates For 200 Hour Yoga Training Course
Starting from 1100 EUR / 97,982.60 INR | 24 Days | India
| | | |
| --- | --- | --- |
| Month | Period | Course Fees |
| June 2023 | 3rd June – 26th June | 1100 EUR / 97,982.60 INR |
| July 2023 | 3rd July – 26th July | 1100 EUR / 97,982.60 INR |
| August 2023 | 3rd Aug. – 26th Aug. | 1100 EUR / 97,982.60 INR |
| September 2023 | 3rd Sep. – 26th Sep. | 1100 EUR / 97,982.60 INR |
| October 2023 | 3rd Oct. – 26th Oct. | 1100 EUR / 97,982.60 INR |
| November 2023 | 3rd Nov. – 26th Nov. | 1100 EUR / 97,982.60 INR |
| December 2023 | 1st Dec. – 24th Dec. | 1100 EUR / 97,982.60 INR |
| January 2024 | 3rd Jan. – 26th Jan. | 1100 EUR / 97,982.60 INR |
| February 2024 | 3rd February – 26th February | 1100 EUR / 97,982.60 INR |
| March 2024 | 3rd March – 26th March | 1100 EUR / 97,982.60 INR |
| April 2024 | 3rd April – 26th April | 1100 EUR / 97,982.60 INR |
| May 2024 | 3rd May – 26th May | 1100 EUR / 97,982.60 INR |
What is Included
The tuition fee for 200 hour yoga course
Accommodation: Private/shared room with attached private toilet
Three-time Vegetarian Sattvik Meals
A Reference Book for Yoga-asana
Jal Neti Pot and Sutra Neti
Enema Box
200 Hour Yoga Teacher Training Daily Program
| | | |
| --- | --- | --- |
| 6:30 am | 7:30 am | Shatkarma And Kriyas |
| 7:30 am | 9:30 am | Pranayama And Morning Asana Practice |
| 9:30 am | 10:30 am | Naturopathy Treatment |
| 10:30 am | 11:30 am | Breakfast |
| 11:30 am | 01:00 pm | Yoga Philosophy or Anatomy Class |
| 01:00 pm | 03:00 pm | Lunch and Rest |
| 03:00 pm | 04:00 pm | Yoga Alignment |
| 04:00 pm | 04:30 pm | Tea Break |
| 04:00 pm | 06:00 pm | Evening Asana Practice |
| 06:30 pm | 07:30 pm | Meditation /Yoga Nidra/ Self-Study |
| 08:00 pm | 09:00 pm | Dinner |
Please Note:
Student Behavior
Remember to act during your educator instructional class. Be delicate, be aware of your current circumstance and of every one of your associates, and attempt to consistently be careful however minding during your excursion. Remind that your conduct perceptions will be considered in your Yoga Teacher Training certificate.
Additional
Kindly note that the food we give to you during our yoga teacher training is vegan and in view of the sattvic diet to extend your experience much more.
The Confirmation Fee should be paid ahead of time and is non-refundable.
Conclusion
Alakh Yoga School in Rishikesh offers 100 Hour Yoga Teacher training and 200 Hour Yoga Teacher Training in India, as well as wellness and detox courses. Alakh Yoga is one of the greatest drop-in yoga courses in India for individuals who don't have time for their own yogic practices or want to learn from different yoga instructors.