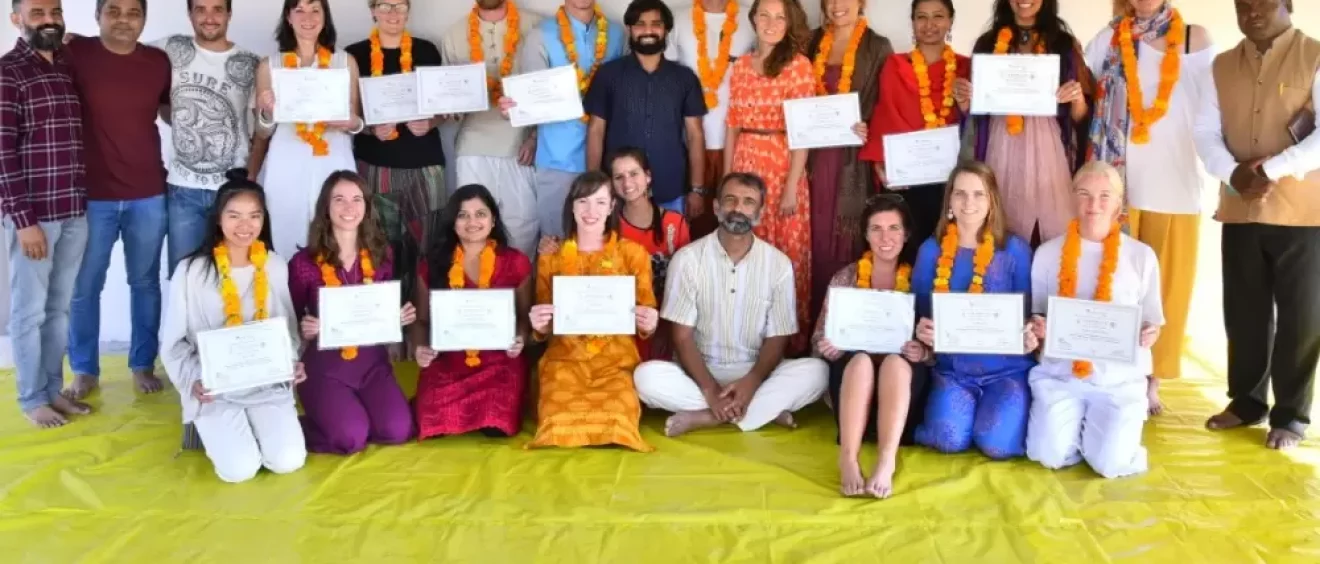 Why Alakh Yoga is the best yoga teacher training in Rishikesh?
Rishikesh, a serene city nestled in the foothills of the Himalayas, has gained global recognition as the "Yoga Capital of the World." With its spiritual ambiance and scenic beauty, Rishikesh attracts thousands of yoga enthusiasts and seekers from across the globe. If you are looking for the best yoga teacher training in Rishikesh, you have come to the right place. In this blog, we will explore some of the top yoga school in rishikesh, highlighting their unique offerings and why they are considered the best. Among these esteemed institutions, Alakhyoga stands out as a leading name in providing comprehensive and transformative yoga teacher training programs.
Yoga in Rishikesh: A Haven for Yogis
Rishikesh, with its divine energy and the presence of revered spiritual masters, has become a pilgrimage site for those seeking enlightenment and spiritual growth through the practice of yoga. Its tranquil atmosphere, surrounded by the sacred Ganges river and majestic Himalayan mountains, creates an ideal setting for deepening one's yoga journey.
Alakhyoga: A Pioneering Yoga School in Rishikesh
Alakhyoga is a distinguished yoga school in Rishikesh that offers authentic and immersive 200 hours yoga teacher training in Rishikesh. Founded by experienced yogis, Alakhyoga is committed to upholding the ancient wisdom and traditions of yoga while adapting them to suit the needs of the modern world. The school prides itself on its dedicated and knowledgeable faculty, who guide students through a transformative journey of self-discovery and empowerment.
Comprehensive Yoga Teacher Training Curriculum
Alakhyoga provides a well-rounded curriculum that covers various aspects of yoga, including asanas (postures), pranayama (breathing techniques), meditation, philosophy, anatomy, and teaching methodology. Their yoga teacher training courses are designed to instill a deep understanding of yoga's principles, allowing students to become confident and skilled yoga instructors.
The curriculum focuses on both the theoretical and practical aspects of yoga, ensuring that students develop a strong foundation in yogic philosophy and techniques. By delving into the rich history of yoga and exploring its various branches, students gain a holistic perspective that enriches their practice and teaching.
Experienced and Qualified Yoga Instructors
The strength of any yoga teacher training in Rishikesh lies in the expertise and experience of its instructors. Alakhyoga boasts a team of highly qualified and experienced yoga teachers who are dedicated to sharing their knowledge and guiding students on their yoga journey. These teachers embody the true essence of yoga and serve as inspiring mentors for aspiring yoga teachers.
The instructors at Alakhyoga have honed their skills through years of dedicated practice and study under the guidance of renowned gurus. Their deep understanding of yoga philosophy and their ability to effectively transmit this wisdom to students make them invaluable assets in the training process.
Serene Ashram Accommodation
Alakhyoga provides comfortable and serene accommodation within a traditional ashram setting. The ashram environment promotes a sense of community and allows students to fully immerse themselves in the yogic lifestyle. The serene surroundings create an ideal atmosphere for self-reflection and personal growth.
The ashram accommodation offered by Alakhyoga ensures that students have a peaceful and supportive environment in which to focus on their practice. The simplicity and tranquility of the ashram environment contribute to the overall transformative experience of the yoga teacher training program.
Small Class Sizes and Individual Attention
One of the key benefits of choosing Alakhyoga for your yoga teacher training in Rishikesh is the small class sizes, ensuring individual attention and personalized guidance. This intimate learning environment allows for a deeper connection between students and teachers, fostering a supportive and nurturing atmosphere for growth.
By keeping the class sizes small, Alakhyoga ensures that each student receives the necessary guidance and attention from the instructors. This personalized approach allows for a more tailored learning experience, where students can address their specific challenges and receive feedback to enhance their practice and teaching skills.
Yoga Alliance Certification
Alakhyoga's yoga teacher training programs are recognized by Yoga Alliance, an internationally renowned organization that sets standards for yoga education. Upon successful completion of the program, students receive a Yoga Alliance certification, which enables them to teach yoga professionally worldwide.
The Yoga Alliance certification not only validates the quality and authenticity of the training received but also opens doors to teaching opportunities around the world. It serves as a testament to the students' dedication and commitment to the practice of yoga, instilling confidence in their abilities as they embark on their teaching journey.
Conclusion:
Rishikesh is a sacred land where yoga finds its true essence, making it an ideal destination for yoga teacher training. Alakhyoga, with its comprehensive curriculum, experienced instructors, serene ashram accommodation, small class sizes, and Yoga Alliance certification, emerges as a leading choice for those seeking the best yoga teacher training in Rishikesh. By choosing Alakhyoga, you embark on a transformative journey that not only equips you with the skills to become a competent yoga teacher but also deepens your personal practice and connection to the ancient wisdom of yoga. Join Alakhyoga and unlock your potential as a yoga teacher in the enchanting surroundings of Rishikesh.